Description
Samsung Galaxy Z Fold5
Qualcomm Snapdragon 8 2nd Gen (4nm)
7.6" Dynamic AMOLED 2X display
4400 mAh battery with 25W fast charging
50MP triple camera
*Samsung Pay conditions in the description.
Samsung Galaxy Z Fold5
The big screen in your pocket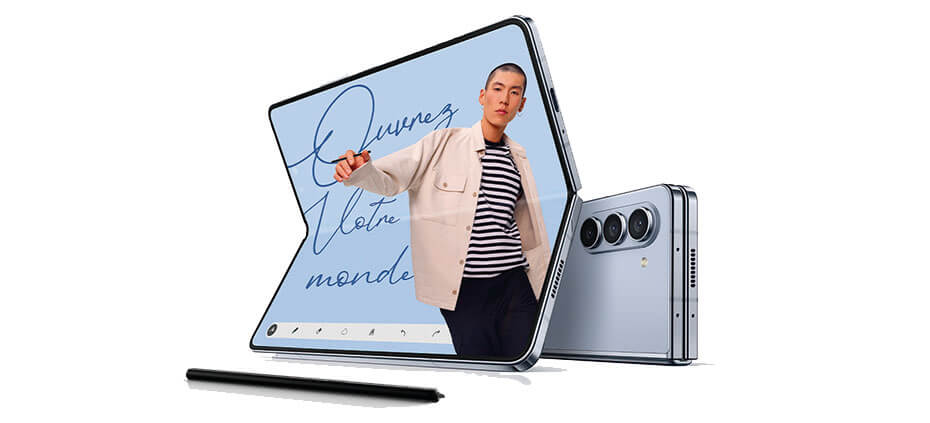 PC productivity and movie-screen quality, wherever you are
It features a 7.6" 2x Dynamic AMOLED interior display with a QXGA+ resolution of 1812 x 2176 pixels. When folded, the Galaxy Z Fold 5 reveals a 6.2" Dynamic AMOLED display with 120Hz adaptive and an HD+ resolution of 904 x 2316 pixels, which allows you to use the phone as a simple single-screen smartphone.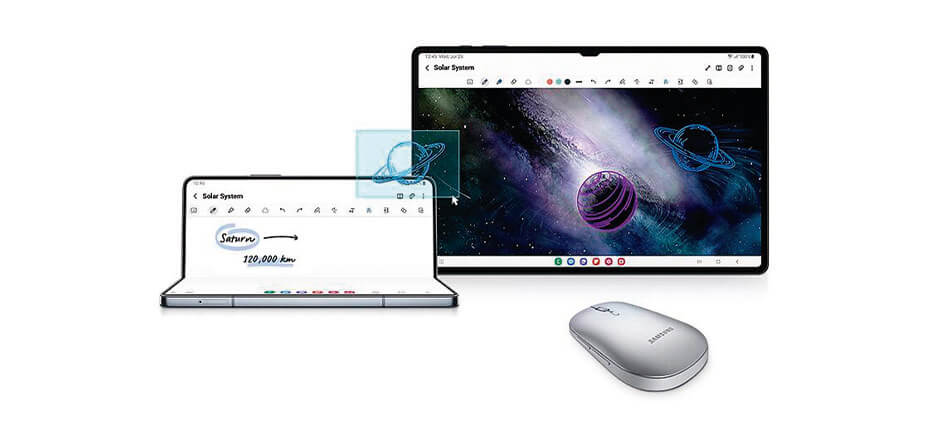 Ideal for doing several things at the same time
Galaxy Z Fold5 is ideal for giving the best of yourself in your professional and personal life. In multitasking mode you can work in up to 3 windows at the same time. And if you need it, you'll be happy to know that it's compatible with the S Pen, which will allow you to take notes, draw, and move elements from one window to another in your meetings.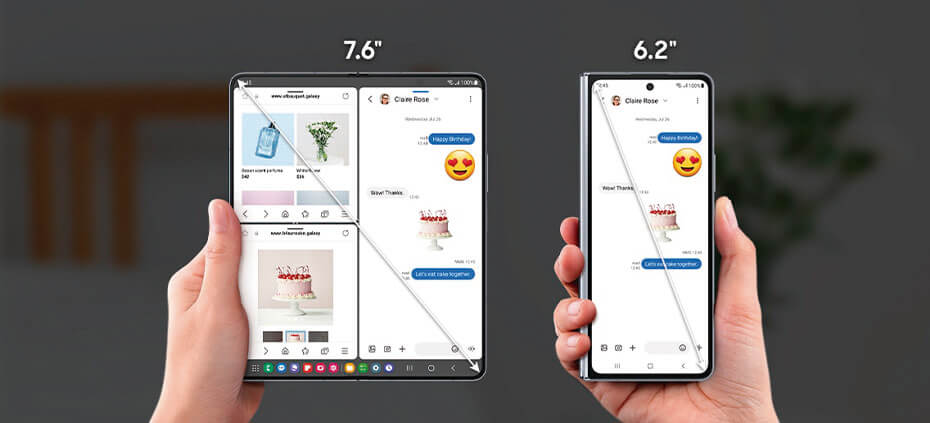 Professional cameras to get the best photos
Photos and videos with definition at the level of the best. It has a 50MP main camera, 12MP ultra-wide angle and the possibility of capturing all the details with a 10MP telephoto lens and x3 optical zoom.
Hands-free photos and videos due to the redesign of its Flex hinge that allows you to bend it at the perfect angle.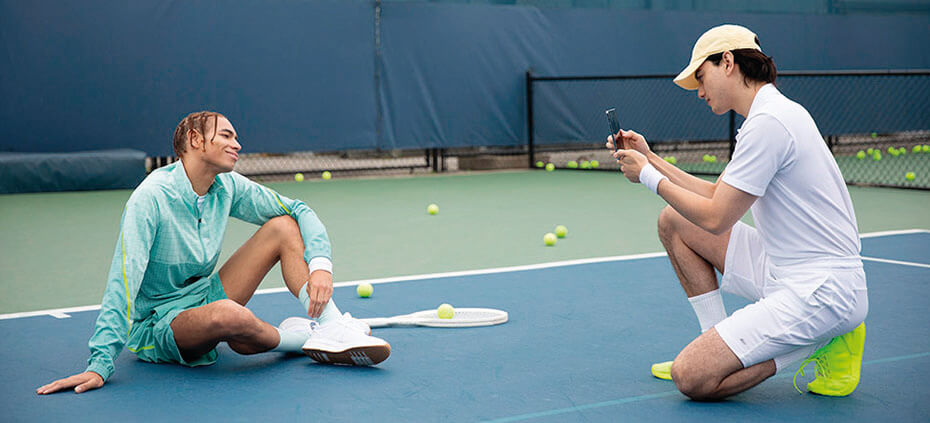 * All our Samsung products are European. Due to geographic restrictions by Samsung, the Samsung Pay function may not be available. Instead, you can use other apps to pay with your device via NFC, such as Google Play. Please, for greater security, review this condition before making the purchase.
Secure Payments
Your payment information is processed securely. We do not store credit card details nor do we have access to your credit card information.