Description
Apple iPhone 12 64GB White:
- Super Retina XDR OLED display
-Apple A14 Bionic
- 12MP Dual Camera
- 5G speed
- Made of Ceramic Shield
* This iPhone may not include a charger or headphones in the original box.
Apple iPhone 12
A14 Bionic chip - 5G - OLED screen - Night mode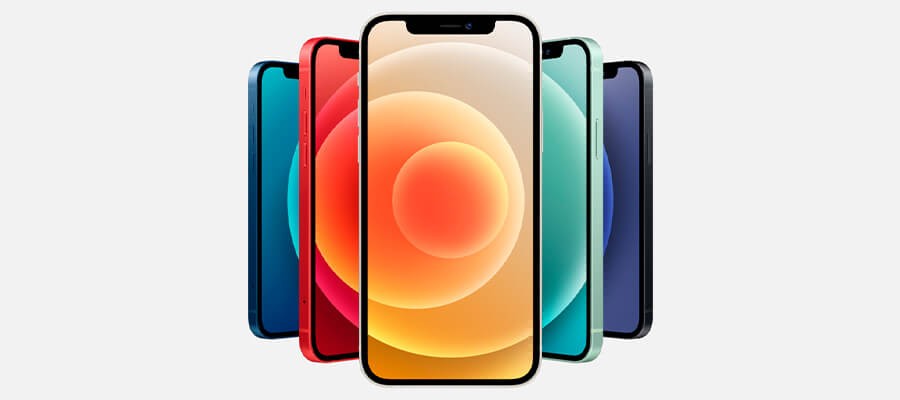 Ceramic Shield: the toughest iPhone
We finally have it here! Apple has once again left the entire world speechless and presents us with its new iPhone 12 . The best iPhone to date, which brings many new features, starting with the aesthetics. And it is that the new smartphone of the American company is manufactured in Ceramic Shield, a material that is harder and more resistant than any glass in a smartphone, and that is 4 times more resistant to falls. It also has H 2 Ok , which gives it greater resistance to liquid spills and splashes. In addition, this iPhone 12 is 11% thinner, 15% smaller and 16% lighter than the iPhone 11.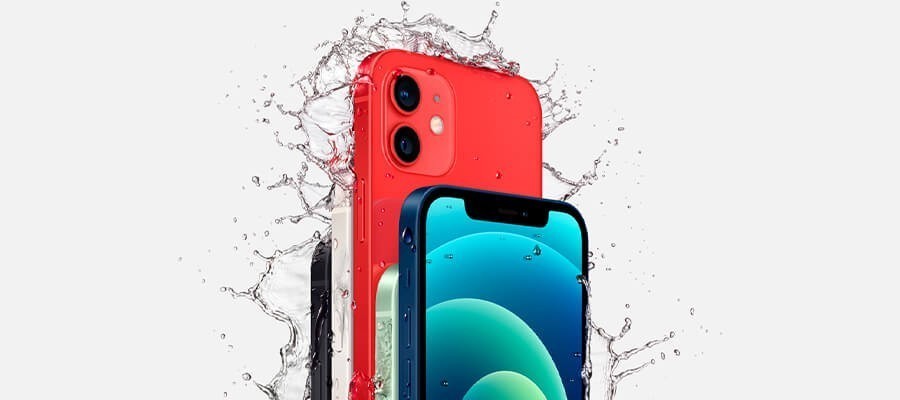 5G speed
The technology of the future comes to Apple and it is already a reality. This iPhone 12 is the first iPhone with a 5G connection , in the words of Apple itself "does not run, it flies". You will be able to download your favorite series and movies at maximum speed or play videos with the best quality, without cuts or stops and in a matter of seconds. And, the iPhone 12 has the best 5G coverage in the world.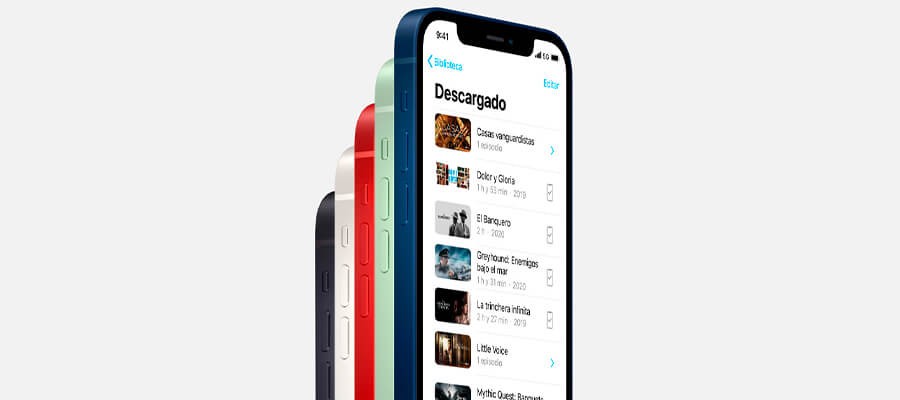 New processor, more speed
Apple launches its new A14 Bionic chip , the fastest processor to date in an iPhone. It is capable of processing millions, no, trillions of operations at the same time and offers unbeatable performance. With this chip, you will be able to record videos in Dolby Vision, something that even professional cameras are not capable of doing. In addition to all this, this processor is capable of managing the autonomy of the device very efficiently, making the battery last much longer.
The A14 Bionic chip is the same one that equips the iPhone 12 Pro.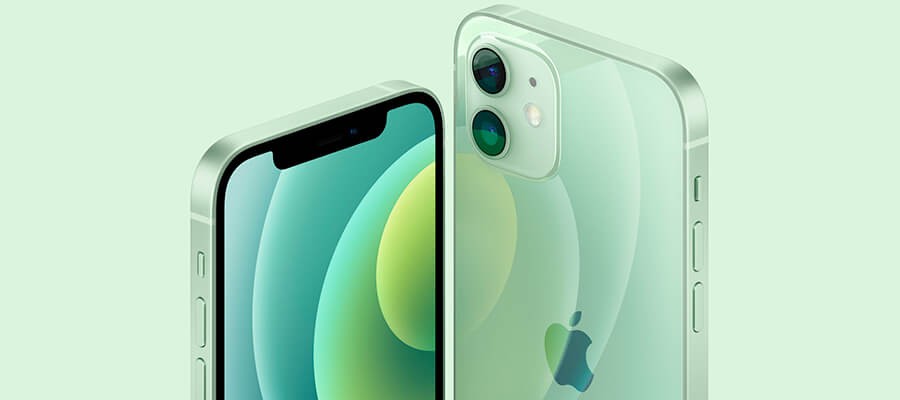 OLED display for everyone
Long live the image quality! Apple has us accustomed to equipping the best screens in its Pro and Pro Max versions. However, this new iPhone 12 equips a Super Retina XDR display, in OLED resolution at 1170 x 2532 pixels and a screen ratio of 19.5:9. This display offers better contrast and incredible color resolution. Enjoy your favorite series and movies on your Apple mobile whether indoors or outdoors.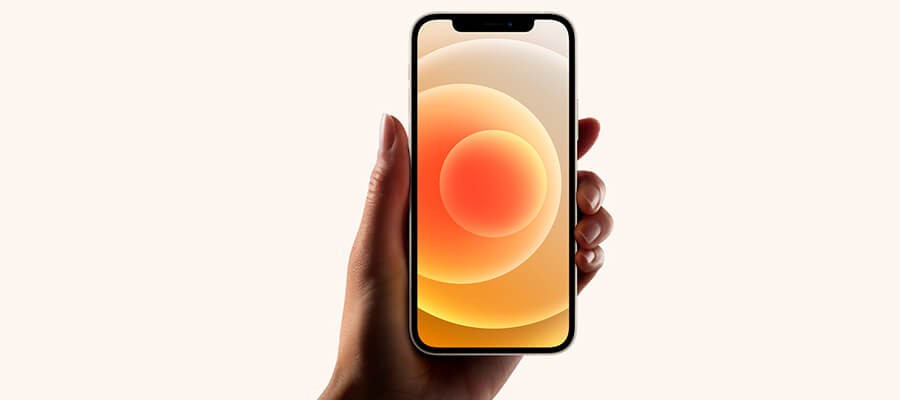 Dual Camera with Night Mode
It is not a surprise that Apple is the smartphone brand that makes the best cell phones with a good camera on the market. In this iPhone 12, the American brand, invites us to "pass over to the dark side". And it is that all iPhones equip the Night mode , which is usually only present in the Pro or Pro Max. His Dual 12 MP rear camera each one is capable of capturing your best moments with maximum detail and quality. Its Wide Angle sensor lets in 27% more light, making your photo report have more detail, quality and more vivid colors.
Also, this iPhone 12 has a 27% higher video resolution in low-light settings. You can record videos in 4k, without fear that it will be pixelated. And in addition, the Night Mode also works with time-lapse. You will be a professional with this iPhone mobile.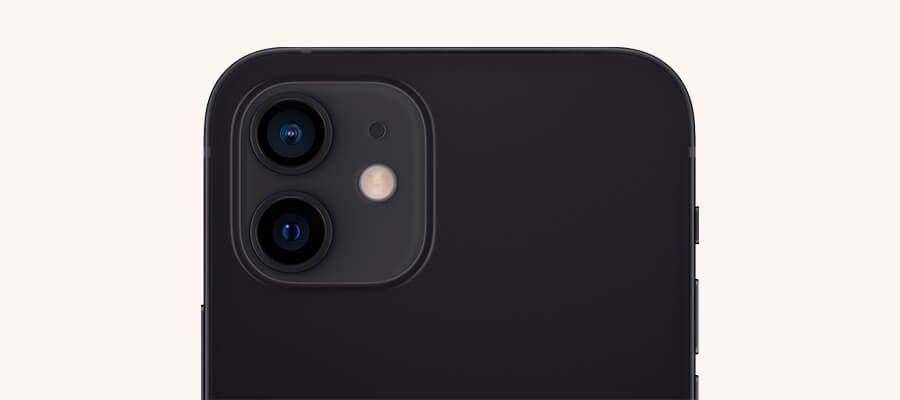 Due to Apple's new policy to reduce CO 2 emissions, this iPhone may not include a charger or headphones in the original box. More info at: https://www.apple.com/es/environment
Secure Payments
Your payment information is processed securely. We do not store credit card details nor do we have access to your credit card information.